Tools for sidetracking. Fishing, milling and cleaning equipment. Tools for coiled tubing units. 
"BITTEKHNIKA" LLC was founded in 1996. Through all these years of successful experience we have developed a sustainable manufacturing system of oilfield equipment. 
"GEOTREK" LLC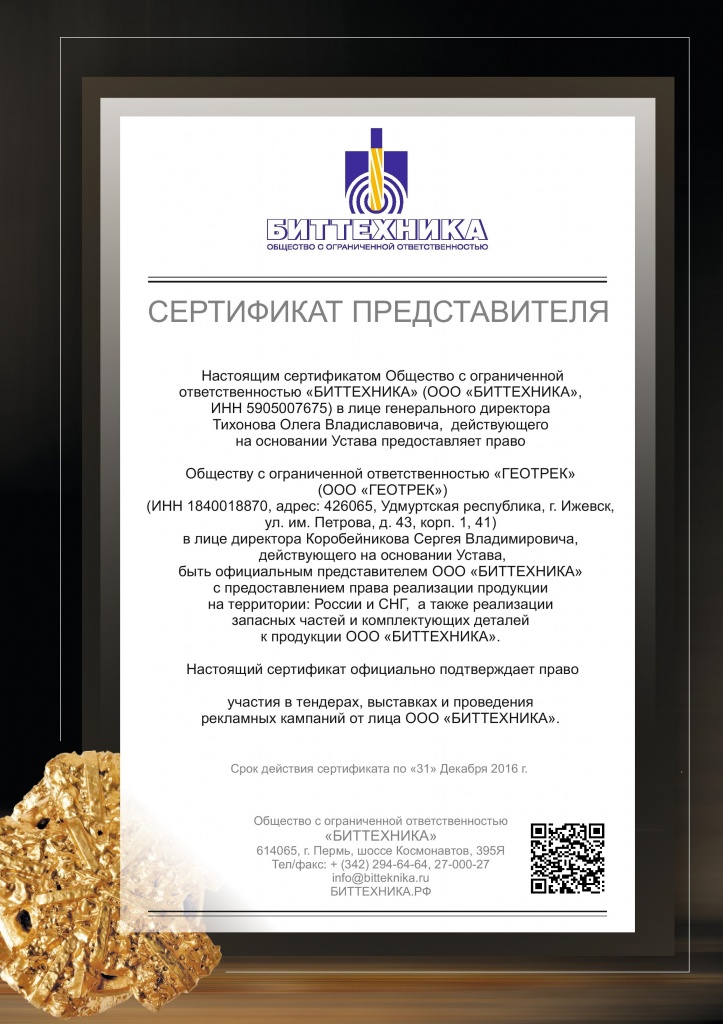 CERTIFICATE OF REPRESENTATION is given to GEOTREK LLC to be official representative of BITTEKHNIKA LLC in Russia and Newly Independent States with right to sell BITTEKHNIKA's products and replacement parts. 
The CERTIFICATE expired on December 31st 2016.
Back to list