Tools for sidetracking. Fishing, milling and cleaning equipment. Tools for coiled tubing units. 
"BITTEKHNIKA" LLC was founded in 1996. Through all these years of successful experience we have developed a sustainable manufacturing system of oilfield equipment. 
Application
The Jetting Nozzle Sub is used to create compact jet of flushing fluid coming out of the nozzle under pressure. 
It is also used as a guide of BHA during processing and reaming of open wellbores in order to prevent drilling of new wellbore.

Images and Dimensions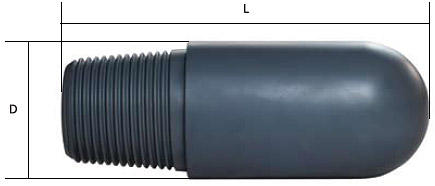 You can specify the size of an item on the checkout page.
Add to cart