Tools for sidetracking. Fishing, milling and cleaning equipment. Tools for coiled tubing units. 
"BITTEKHNIKA" LLC was founded in 1996. Through all these years of successful experience we have developed a sustainable manufacturing system of oilfield equipment. 
0
The Spiraled Blade Short Calibrator KS
The Spiraled Blade Short Calibrator KS is used to calibrate wellbore walls up to nominal diameter when the rock destruction tool is worn out as well as to center and improve conditions for rock destruction tool operation. The Calibrator can be used in an assembly to gauge the wellbore.
Depending on conditions of use blades can be dressed with hard alloy teeth, strips, hard-alloy powder. If needed the calibrator can be produced in shortened form. 

Images and Dimensions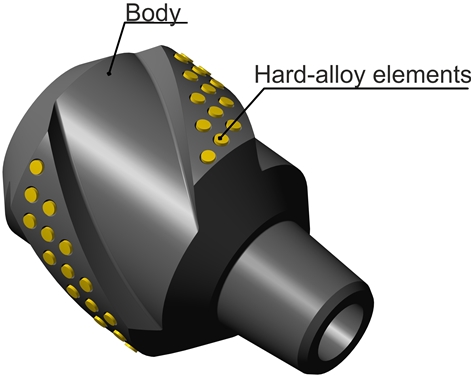 You can specify the size of an item on the checkout page.
Add to cart