Tools for sidetracking. Fishing, milling and cleaning equipment. Tools for coiled tubing units. 
"BITTEKHNIKA" LLC was founded in 1996. Through all these years of successful experience we have developed a sustainable manufacturing system of oilfield equipment. 
Application

The Pipe Filter TF is set in the inner cavity of drilling pipe and is used to filtrate big grains and foreign particles from drilling fluid and also to distribute fluid stream in order to reduce abrasive grain impact on the inner cavity of drilling pipe.

Design

The Pipe Filter consists of filtering element with apertures having stated diameter, cone-shaped nozzle and plug catching baffle, which allows setting the toll in the drilling pipe. 
Images and Dimensions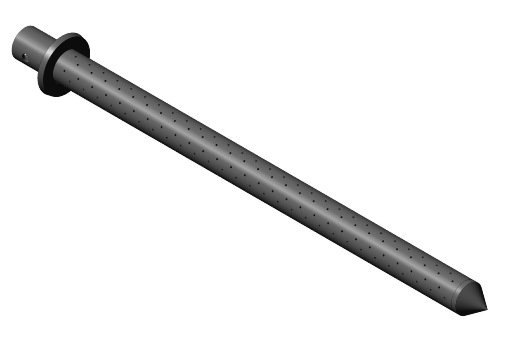 You can specify the size of an item on the checkout page.
Add to cart