Tools for sidetracking. Fishing, milling and cleaning equipment. Tools for coiled tubing units. 
"BITTEKHNIKA" LLC was founded in 1996. Through all these years of successful experience we have developed a sustainable manufacturing system of oilfield equipment. 
Application

The Scraper is used to clean inner walls of casing or tubing string from sludge, cement, rust, paraffin and other sediments.

Design

The Scraper works at translation and rotational motion with fluid circulation.
The Scraper is lowered into the well on drill pipes and is actuated by drilling rotor or low-speed engine.
The Scraper can be designed in left/right configuration.
Images and Dimensions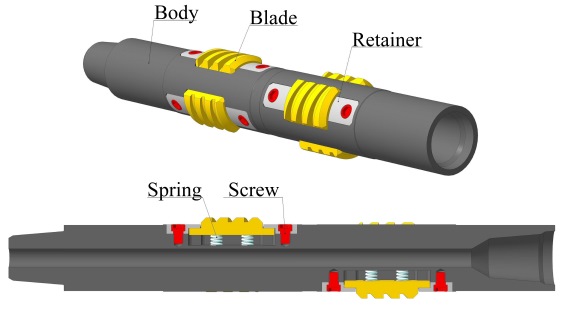 You can specify the size of an item on the checkout page.
Add to cart