Tools for sidetracking. Fishing, milling and cleaning equipment. Tools for coiled tubing units. 
"BITTEKHNIKA" LLC was founded in 1996. Through all these years of successful experience we have developed a sustainable manufacturing system of oilfield equipment. 
0
Magnet for Chips Collection MSS
Application

The Magnet for Chips Collection type MSS is used to remove metal chips with ferromagnetic attraction from drilling fluid and gas.

Design

The Magnet MSS is a stainless steel pipe with magnetic systems inside. The magnet can have round and square cross-section. The tool has inside or outside thread from two sides in order to fix the shanks. To facilitate setting process in place of fluid flow, magnet is set on special supports with lugs. 

Images and Dimensions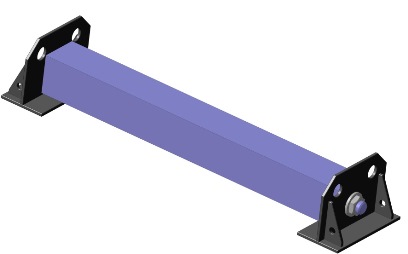 You can specify the size of an item on the checkout page.
Add to cart