Tools for sidetracking. Fishing, milling and cleaning equipment. Tools for coiled tubing units. 
"BITTEKHNIKA" LLC was founded in 1996. Through all these years of successful experience we have developed a sustainable manufacturing system of oilfield equipment. 
0
Hard-alloyed Strengthened Junk Mill FTU-T
Application

The Hard-alloyed Strengthened Junk Mill FTU-T is used to destruct metal objects, cement stone and cemented metal objects over all well section during repair and recovery works in the well.

Design

The Hard-alloyed Strengthened Junk Mill FTU-T consists of body made of high-strength alloy steel, cutting and grinding dressing with crushed tungsten carbide introduced into matrix of nickel-containing brass.
There is a connection thread at the upper part of body, stabilizing element - in the middle, ports and grooves for effective cooling and intensive washing are placed at the bottom.
The mill can be designed in left/right hand configuration. 

Images and Dimensions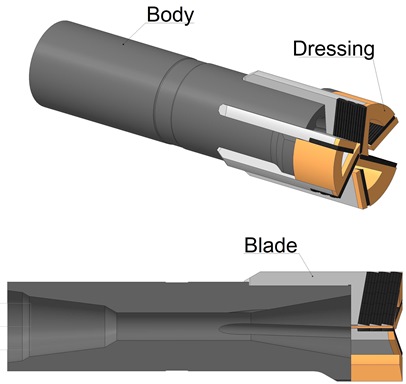 You can specify the size of an item on the checkout page.
Add to cart