Tools for sidetracking. Fishing, milling and cleaning equipment. Tools for coiled tubing units. 
"BITTEKHNIKA" LLC was founded in 1996. Through all these years of successful experience we have developed a sustainable manufacturing system of oilfield equipment. 
Application

The Washover Pipe TO is used for annular milling of space between pipe and wall of the well using mills FK and PRK (for cable).

Design

The Washover Pipe TO consists of sub, washover pipe and washover shoe.
Equipment of mill is chosen in compliance with material which is going to be drilled (sludge, cement stone or metal).
Special threads are used in order to avoid its damage. It can be designed in left/right hand configuration. 

Images and Dimensions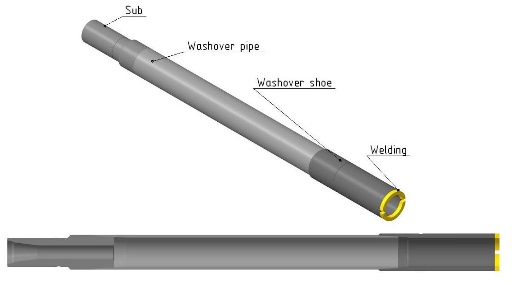 You can specify the size of an item on the checkout page.
Add to cart