Tools for sidetracking. Fishing, milling and cleaning equipment. Tools for coiled tubing units. 
"BITTEKHNIKA" LLC was founded in 1996. Through all these years of successful experience we have developed a sustainable manufacturing system of oilfield equipment. 
0
Back-pressure flap valve KOS
Application
The valve is lowered to the coiled tubing in the assembly. In the process of carrying out technological operations in the event of
back
pressure, the valve closes the internal space of the coiled tubing. To open the valve, it is necessary to create
backpressure
exceeding the pressure formed under the valve.
The back-pressure valve consists of: body, two subs, clamping devices, seat-type valves making up the locking mechanism, seat saddles, springs and seals. The tool contains a small number of parts, which reduces maintenance requirements.                               
Images and Dimensions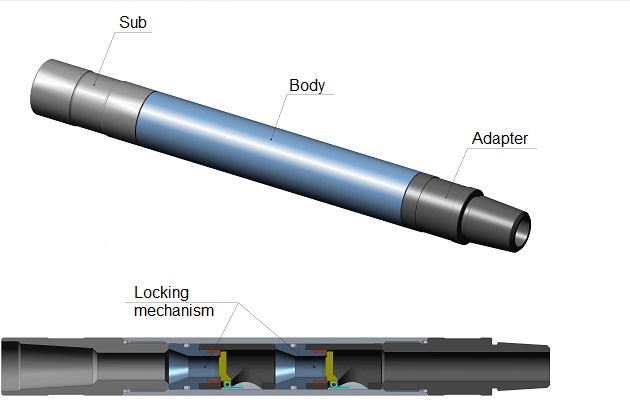 You can specify the size of an item on the checkout page.
Add to cart