Tools for sidetracking. Fishing, milling and cleaning equipment. Tools for coiled tubing units. 
"BITTEKHNIKA" LLC was founded in 1996. Through all these years of successful experience we have developed a sustainable manufacturing system of oilfield equipment. 
0
Washout nozzle with lateral channels NRBK
The washout nozzle with lateral channels type NRBK is used for borehole washing, proppant cleanout after hydraulic fracturing treatment as well as for washing-out sand and hydrate-wax plugs in tubing strings.
Images and Dimensions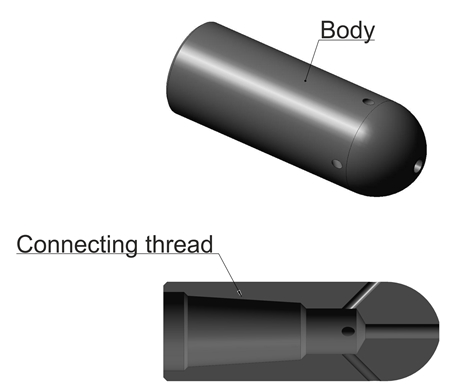 You can specify the size of an item on the checkout page.
Add to cart